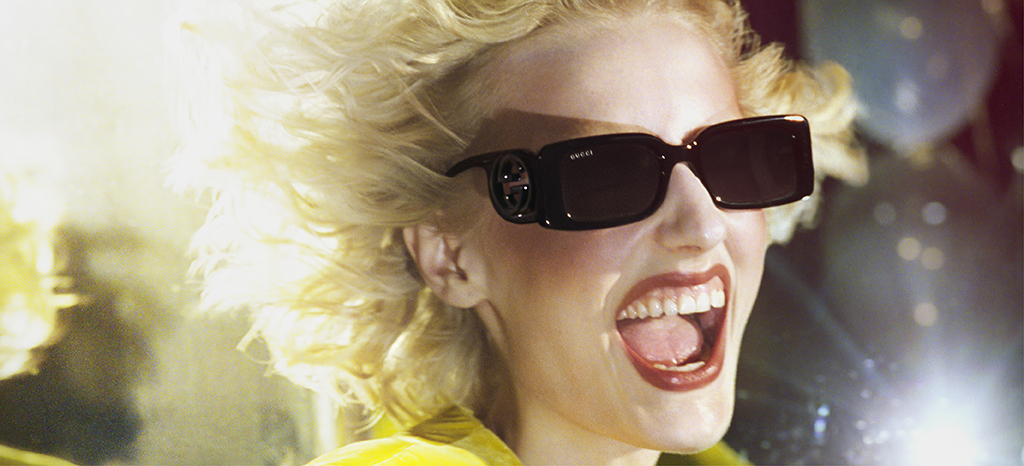 FASHION INSPIRED
Narrow rectangular shape. Pop and playful color palette. Maxi GG Interlocking Logo integrated in both temples. Recognizable and extravagant shape.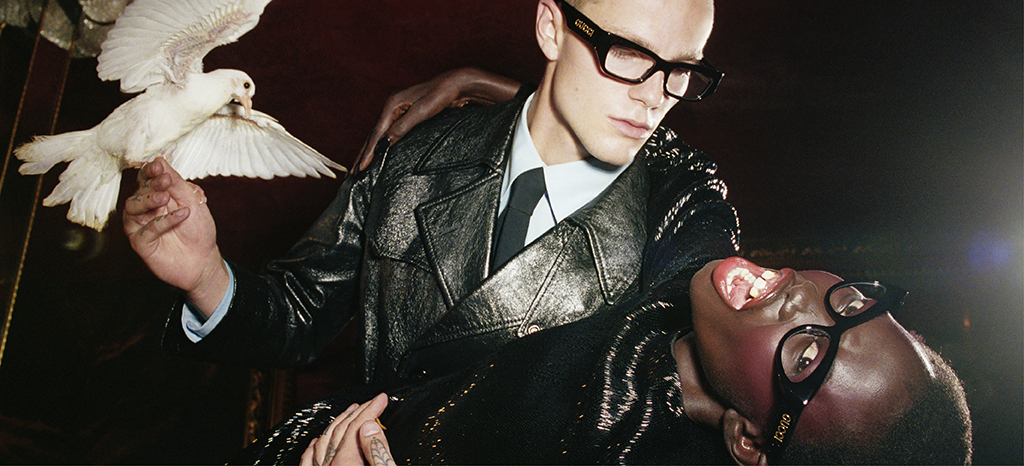 GEOMETRICAL SHAPE
Temples embellished by the Horsebit detail. Discrete Gucci lettering logo engraved on the temples.
Style characterized by a classic elegance.
RECYCLED ACETATE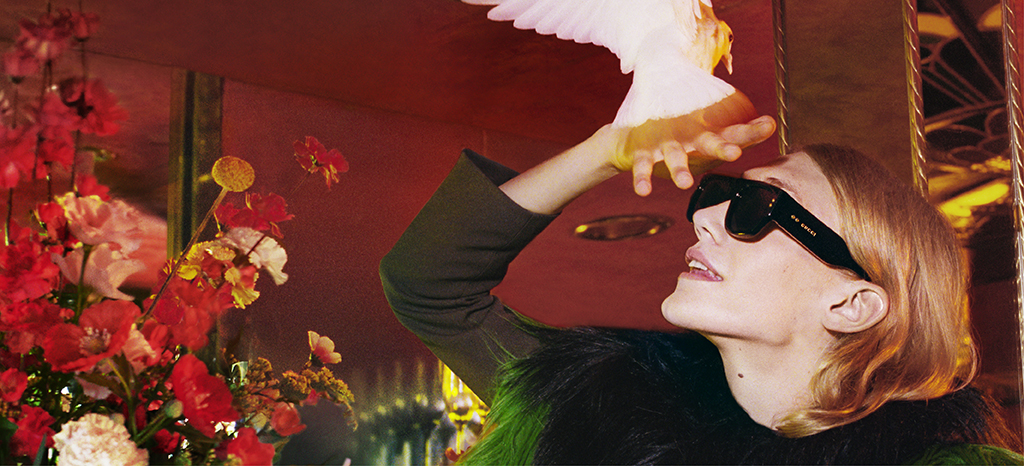 Narrow flat top shape inspired to the 50's. Iconic metal rivets on front and temples. Distinctive metal wirecore on temples. Shiny acetate colours.